GTT's European Landscape Takes Shape
GTT has announced new divisions over in Europe, putting the teams in place to take the company's combined infrastructure to market.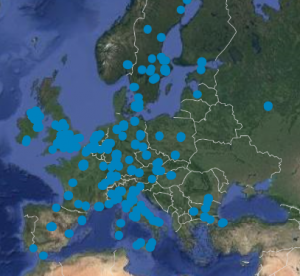 After the closing of its purchase of Interoute at the beginning of the summer, it was clear that GTT's European operations were going to evolve rapidly. The deal brought a vast fiber network into the company's hands, and such assets must be managed differently than the leased assets that they had previously built their business on.
GTT has created both a UK division and a Europe division. The UK division will be led by Martin Ford, who had previously been the EMEA division head, and will handle the British Isles as well as the Middle East, Africa, and APAC. Meanwhile, Interoute's Jesper Aagaard will lead the Europe division, moving over from his previous role as head of Interoute in the Nordics and Netherlands. Meanwhile, Eric Warren will continue to lead the Americas division, and Jeff Beer will run the Carrier division.
Both Ford and Aagaard have significant integration work on their plate at the network level, bringing together the combined IP backbone and fiber infrastructure in a coherent way. They will have to maintain a more difficult balance between local infrastructure expertise and global network scope than either GTT or Interoute had to handle.  The rewards should be worth it, however. – Telecom Ramblings